The 2023 RYA Dinghy & Watersports Show will be at Farnborough International for the second edition at its bright, new location.
The former Dinghy Show has broadened its remit to reflect the changing sailing scene – competive and recreational – and is now very much a broad church as its name suggests.
While the multi-class content may be familiar, expert advice and motivation are the focus with a packed schedule of talks complementing the 140+ exhibitors ready to guide your water-based passions for the new season.
Plenty of new pursuits to be discovered at the Show, and RYA Instructor Trainer and Pathway Coach James Hardy will be talking all things winging, windsurfing and windfoiling alongside Peter Hart and other special guests on the Watersports Stage.
Whatever your level, James's workshops will help you find and unlock a new skill.

Among those taking to the stage will be the first ever father-daughter Olympic gold medal winners, Mike and Eilidh McIntyre . . . Mike winning Star class gold in 1988 and Eilidh 470 class gold 2020.
Plus hear from the fast and furious America's Cup and SailGP racing scenes as Show host Hannah Diamond will be joined by Hattie Rogers to share their Great Britain SailGP team experiences and looking ahead to a ground-breaking first ever Women's America's Cup in 2024.
INEOS Britannia's Matt Gotrel (Saturday only) will update on the Challenger of Record's progress towards the 37th America's Cup and the coming SailGP season.
Strength and conditioning expert and Show regular Chris Szedlak's interactive session will help shake off any winter cobwebs and provide fitness tips to get you – and keep you – ready and raring to go this season.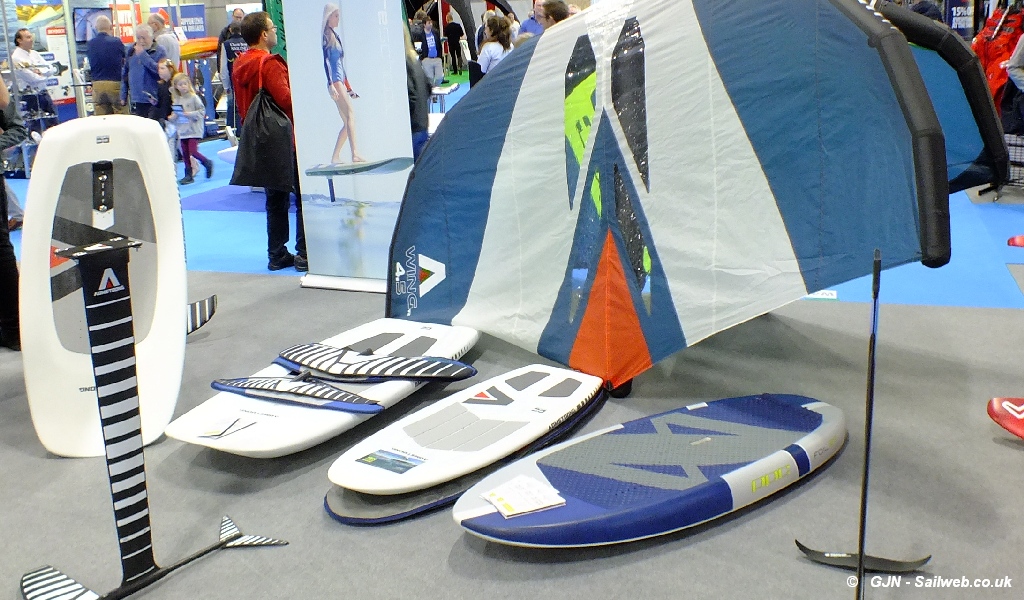 In addition to over 50 dinghy class associations, many other forms of access to the water get their place, with paddle and foil boards, kites and wings reflecting the wider competition formats available in the 2024 Olympic sailing events.
SUP rider Holly Bassett will explore the world of paddleboarding and provide top tips on how to ride the waves as well as share improver techniques for all levels.
Paralympic gold medallist and RYA National Class Lead Coach Helena Lucas, along with guest coaches, will head up a session for youth and junior dinghy racers on preparing for the season ahead.
All these and more will be at the RYA Dinghy & Watersports Show presented by Suzuki, Saturday 25 and Sunday 26 February.
Tickets available now on the RYA website . . .
Each adult ticket holder can bring up to four children (15yrs & under) for free.
RYA Members can access a complimentary ticket worth £21 for one or both days of the event, while kids under 15 years go free!
Related post:
The Dinghy Show is fine . . . It just got smaller !