Superyacht Cup Palma 2023 got underway Thursday in typically excellent sailing conditions out on the Bay of Palma, Mallorca.
With boat-to-boat rivalries throughout the two classes, the opening Pantaenius Race Day was the chance to put down an early marker and set a course to a possible class victory and even overall Superyacht Cup success.
Smart sailing and accurate tactical calls were the key to success, and on the day it was the SYC regular Velsheda and Rose, the Wally yacht returning for a second successive year, who claimed wins in Class A and B respectively.
It had been the J Class classic Velsheda that had got the party started at Superyacht Cup Palma when she crossed the start line, the first entry away in the staggered starting sequence.
She was followed precisely two minutes later by her main rival out on the Bay of Palma, her fellow J Class competitor Svea. And while the two Js have their own class rivalry as a primary focus, they also had to contend with seven other competitors vying for the SYC overall trophy, not least Pattoo and Ribelle, both 33m Malcolm McKeon designs and their Class A contenders, who set off in hot pursuit also two minutes apart.
While Velsheda had gained ground at the first upwind mark, Svea cut the deficit downwind before her rival reclaimed her time around the remainder of the course to claim the win by over six minutes, with Pattoo taking third place ahead of Ribelle.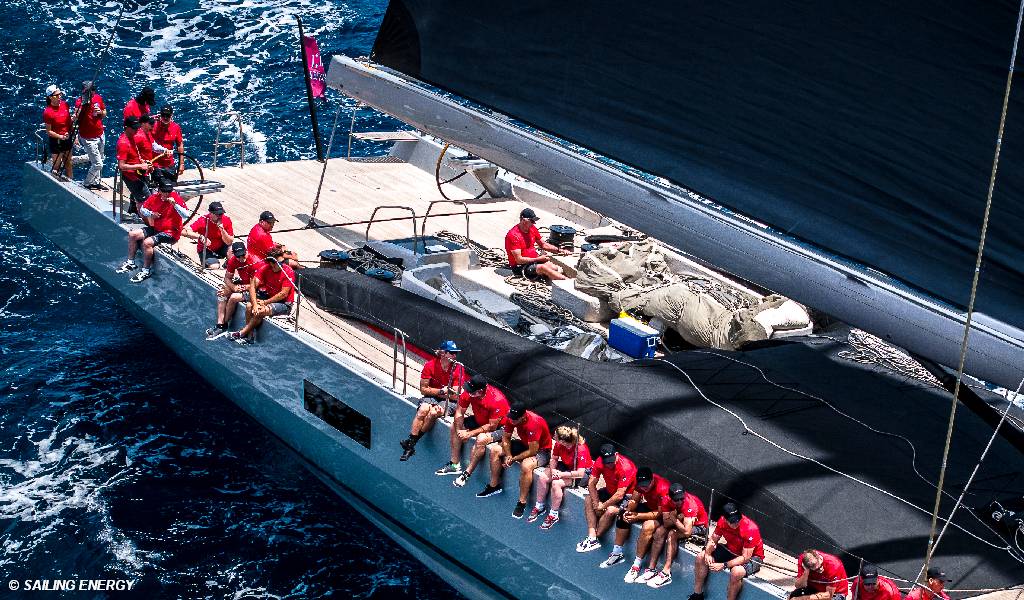 In the Class B sail-off a decreasing breeze played its part in the outcome. The 24m Rose had been the last yacht to start, though the Wally made short work of the conditions and had been the first to finish the class course after a little over two hours of racing.
She took the class win by two minutes on corrected time from SYC first-timer the Swan 100 Onyx, who took Nautor bragging rights ahead of the Swan 80 Umiko, with the Dubois duo of Miss Silver and Lady M — both also making their SYC debut — completing the class.
Racing continues on Friday at Superyacht Cup Palma with the New Zealand Race Day, with daily prize-giving again on the RCNP Dock followed by the exclusive invitation-only Owners' Summer Barbecue at The St. Regis Mardavall Mallorca Resort.