The RS Aero Worlds finished Friday with no change to the three class Champions who had already claimed their titles
The first Kiel Week 2022 winners have been determined and saw winners from Germany. Denmark, Norway, Hungary and New Zealand in the international classes.
Momo, helmed by Swiss owner Dieter Schoen and crewed by Markus Wieser, Dirk de Ridder, Ross Halcrow and Victor Manuel Marino Prieto, win the Xacobeo Six Metre 2022 Open World Championship
The rise and rise of the Europe class continued at their 2022 UK Nationals with the ex-Olympic class testing the 50 barrier at WPNSA, the home of the British Olympic Sailing Team.
Twenty Merlin Rockets showed up to the start-line for the Craftinsure Silver Tiller at the hospitable Lymington Town Sailing Club on Sunday 12 June
Simon Hiscocks took victory on the final day of the International Moth UK Nationals at WPNSA.
The final two races were completed Tuesday at the 2022 ILCA 7 Masters World Championship in Riviera Nayarit, Nueveo Vallarta, Mexico
Robert Gullan and Jack Holden are the 2022 Tasar UK National Champions.
Tom Gillard and Andy Thompson are 2022 Fireball Gul UK National and Open Champions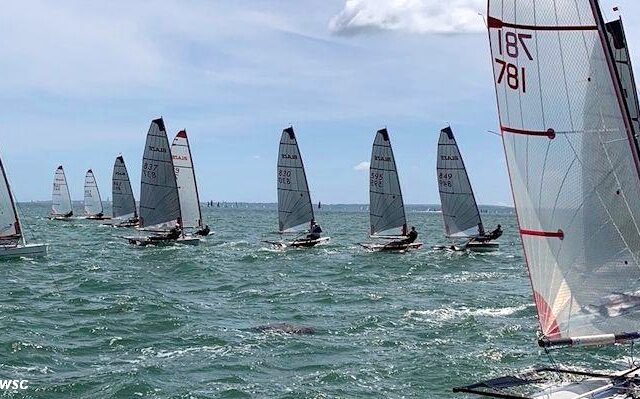 Eden Hylan was the winner of the 2022 Blaze Southern Championship hosted at Warsash Sailing Club
Bosham SC Yachting World Dayboat Open Meeting was held in spectacular conditions.