SailGP Team USA wrap-up an awesome week in New Zealand training on the supercharged F50 catamaran they will be racing in SailGP . . . bring on Sydney.
The USA SailGP team brings together elite young talent from the high-performance dinghy classes, with Rome Kirby the skipper of this all-American crew.
Riley Gibbs (wing trimmer), Hans Henken (Flight controller), Mac Agnese (grinder) Dan Morris (grinder)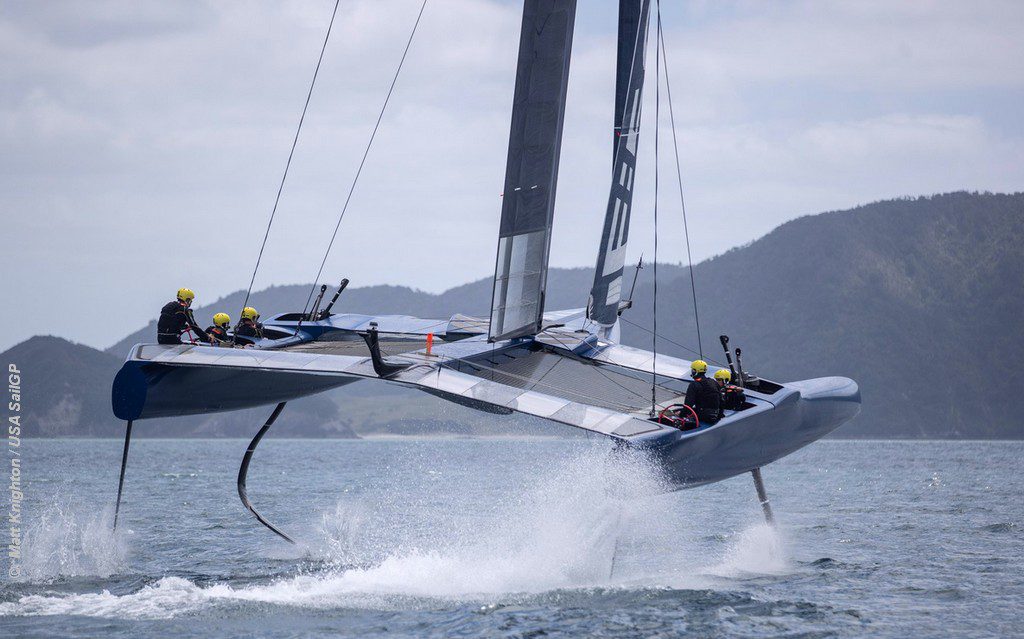 The first scheduled inshore racing events will be held in Sydney over 15 to 16 February 2019, with other events in San Francisco (May 4-5), New York (June 21-22), Cowes, UK (August 10-11) and Marseille, France (September 20-22).
Related Posts:
SailGP Global Racing League Unveiled
USA announce their SailGP crew line-up
Follow Sailweb on Facebook – Click here
Follow Sailweb on Twitter – Click here