The latest SailGP national team announcement is for the fifth team, China SailGP, led by the World Match Racing Tour 2016 champion, New Zealander Phil Robertson.
Robertson will handle skippering duties while the team develops more local talent.
The team also includes America's Cup and Olympic veterans from Britain, Ed Powys (wing trimmer), France, Thomas LeBreton (reserve wing trimmer), and James Wierzbowski (flight controller) of Australia.
The Chinese nationals include Jinhao 'Horace' Chen, Liu 'Black' Xue (grinders) and Liu 'Leo' Ming (reserve grinder), who are fresh from winning the 2017-18 Volvo Ocean Race with Dongfeng Race Team.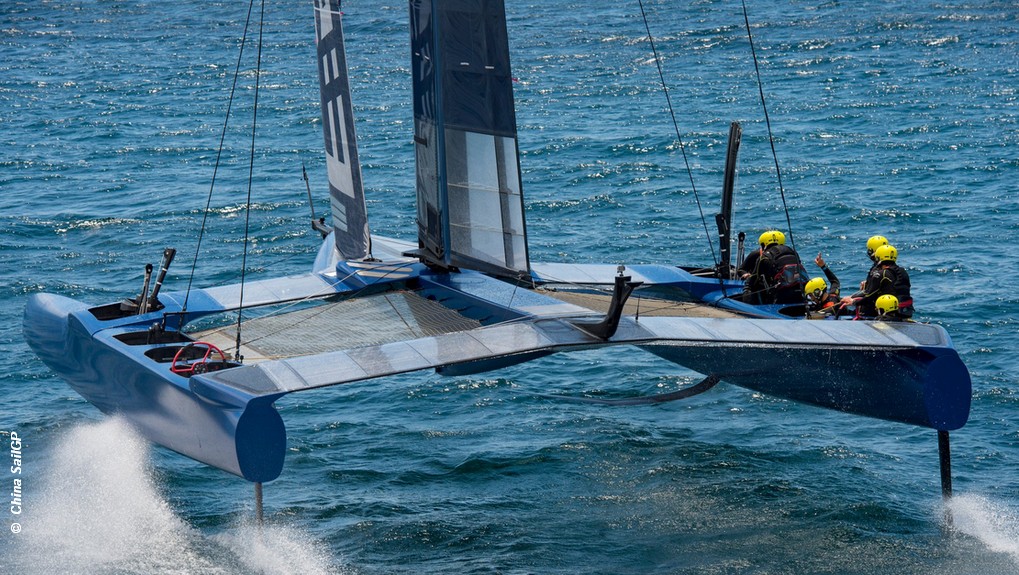 Only one team remains to be announced, that of Japan. Australia, France, Great Britain and the United States have already named their intial teams for the 2019 SailGP season.
The teams will be racing on identical wingsailed F50s – capable of exceeding 50 knots (60mph/100kph), with the first event in Sydney, Australia in February 2019.
SailGP and World Sailing rules designate China as a developing country, allowing the team to select a specified number of non-native athletes to participate with the national team so it can safely pilot the demanding F50 yachts from the very first race.
The China SailGP Team has a 40 percent nationality requirement for season one, which will increase by 20 percent each season. In parallel, China SailGP Team will create a youth development academy to train talented young sailors for future competition.
Related Articles:
SailGP Global Racing League Unveiled
Follow Sailweb on Facebook – Click here
Follow Sailweb on Twitter – Click here