Chris Bake's Team Aqua finished the opening day of the RC44 Cascais Cup, the final regatta of 2018, one point ahead of Vladimir Prosikhin's Team Nika.
In the opening race Prosikhin's Team Nika, the overall 2018 RC44 Championship leader, pulled off a good mid-line start on starboard and managed to control the fleet as half the boats headed off on port.
Playing the left side at the top of the beat seem to pay for both Team Nika and Igor Lah's Team CEEREF but it was Prosikhin's team that led around the top mark with Chris Bake's Team Aqua squeezing into second.
The Team Nika crew then managed to avoid putting a foot wrong and carried their lead around the remainder of the course.
The second race, with the course aligned to the new southeasterly breeze, wasn't so fortunate for Team Nika when she and Nico Poons' Charisma were called over early at the start.
However Team Nika's tactician Dean Barker somehow found a way back in, recovering to reach the top mark in third place, which they held for the rest of the race – a nice comeback.
Chris Bake's Team Aqua took the second race victory with Hugues Lepic's Aleph Racing taking second place and finishing the day in third place overall.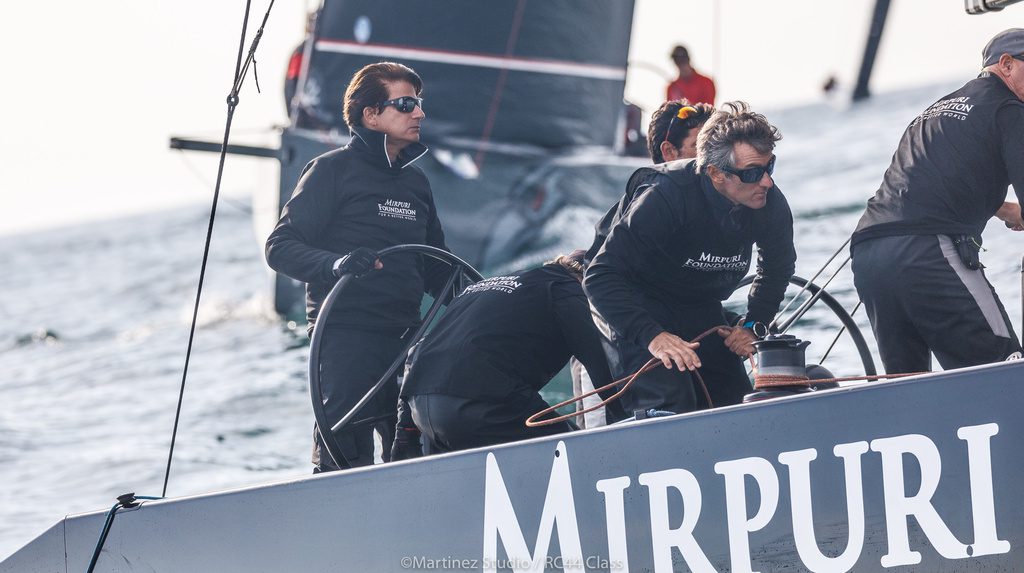 Enjoying his first day of racing on the Russell Coutts-conceived owner-driver circuit was Paulo Mirpuri aboard Mirpuri Foundation:
"It was really nice. The wind conditions were very light, but still we could race, which is the good thing about this class. We were mid-fleet, but it was a good result considering I'm still getting used to the boat. In general it was a very good experience."
Follow Sailweb on Facebook – Click here