The RYA has finally confirmed what we revealed in early October . . . that Olympic Class Sailing Returns to the UK in 2019 – only three classes, but its a start.
At last a return on the fabled Olympic legacy with the first Olympic class racing in th UK since the last Sail For Gold event back in 2016.
The Nacra 17, 49er and 49er FX European Championships will be held at the Weymouth and Portland National Sailing Academy.
The three Europeans will take place between World Cup Series events in Genoa (late April) and Marseille (early June), in what is beginning to look like a very crowded calendar.
It will also be the UK debut of Nacra 17 racing since the class become fully foiling in 2017.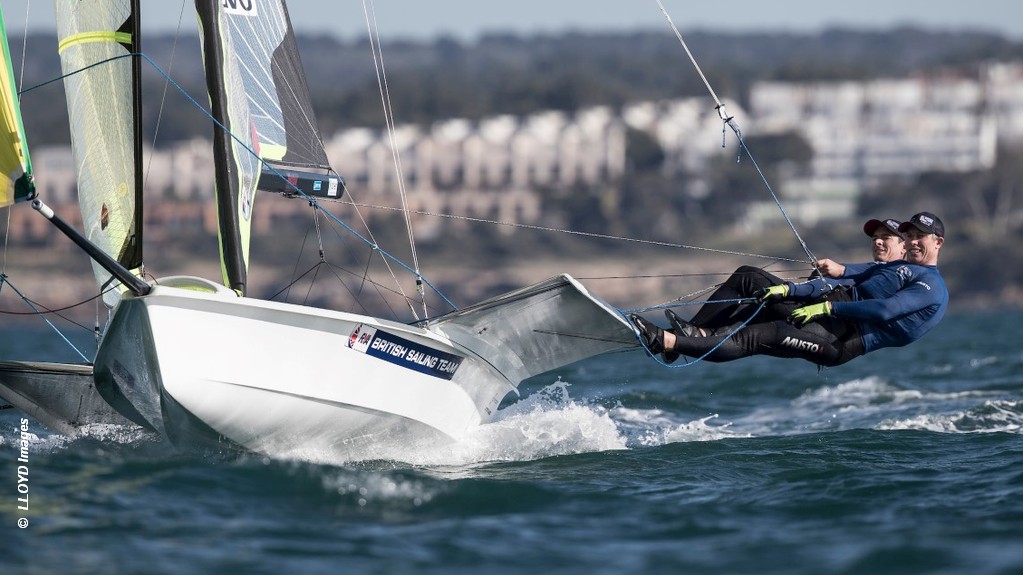 UK Sport has provided National Lottery funding for the regatta, and WPNSA will host the events from Friday 10 to Sunday 19 May next year.
The event should attract a decent overseas entry, with the European Championship a vital regatta in the Tokyo 2020 cycle, and a number of nations counting it towards team selection for the upcoming Olympic Games.
Teams wishing to enter the 2019 European Championship should do so via the RYA website here.
A warm-up regatta for the classes will be held at WPNSA from 4 to 6 May. For more information click here.
And if you fancy getting up close you can volunteer to help out here – [email protected]
Related Post:
Olympic Class Sailing Returns to the UK
Follow Sailweb on Facebook – Click here